Dental
Good Neighbor Dental Clinics offer a variety of basic preventative and restorative services to adults and children.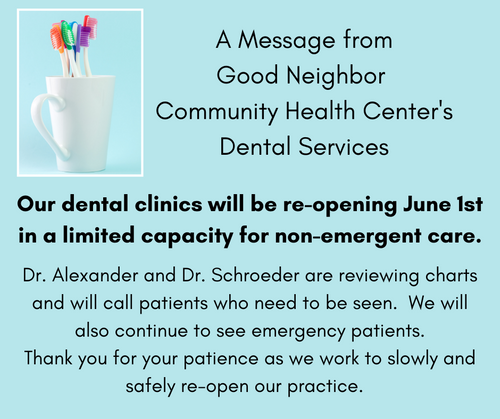 Services available include:
Dental examinations.
X-rays.
Evaluations.
Cleaning.
Treatment services.
Sealants.
Back-to-school examinations
Emergency services
We also provide restorative services such as fillings, crowns, bridges, partials, and dentures.  Our dental team partners with area specialists when additional services are required.
The dental clinic works with the University of Nebraska Dental College, and often hosts senior-level dental and hygiene students.
Dr. Alexander, DDS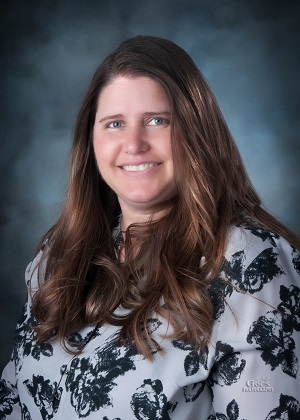 Dr. Susan Alexander is the Chief Dental Officer for the dental clinic at Good Neighbor Community Health Center.  Dr. Alexander began her university studies at the University of Nevada at Reno, transferring to the University of Nebraska Lincoln for her last two years of undergraduate studies. Dr. Alexander graduated from the University of Nebraska Medical Center's Dental School in 2004. She worked in private practice for two years and then came to Good Neighbor Community Health Center, serving first as Dental Director and now as Chief Dental Officer. On May 1, 2019 Dr. Alexander will have been with Good Neighbor Community Health Center's Dental Clinic for 13 years.

Asked why she made the change from private practice to working with Good Neighbor Community Health Center Dr. Alexander replied, "I came to work at the agency because I liked the idea of helping others. I love working with patients who may not otherwise have access to care and seeing how it improves their lives."
Dr. Alexander is married and has two children.  She enjoys watching them participate in their sports and other activities.