Dental
Good Neighbor Dental Clinics offer a variety of basic preventative and restorative services to adults and children.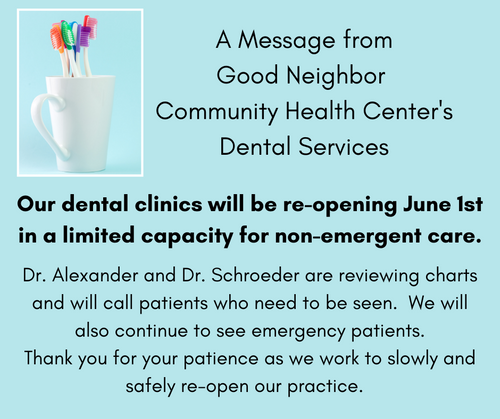 Services available include:
Dental examinations.
X-rays.
Evaluations.
Cleaning.
Treatment services.
Sealants.
Back-to-school examinations
Emergency services
We also provide restorative services such as fillings, crowns, bridges, partials, and dentures.  Our dental team partners with area specialists when additional services are required.
The dental clinic works with the University of Nebraska Dental College, and often hosts senior-level dental and hygiene students.
Dr. Schroeder, DDS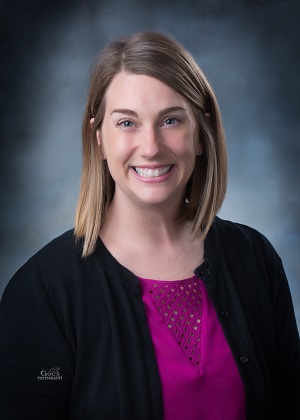 Dr. Schroeder was born and raised in Omaha, NE. She, her husband and their two children live in Gretna. 
Dr. Schroeder went to college at the University of Nebraska-Omaha and received her bachelors degree in Biology. She then attended College of Saint Mary where she received her Masters in Organizational Leadership. Dr. Schroeder received her Doctor of Dental Surgery degree from the University of Nebraska Medical Center College of Dentistry.
When asked what she liked most about her practice at GN Fremont, Dr. Schroeder replied, "What I most like about practicing at GN Fremont is being able to provide care to under-served patients. Patients that have been turned away from other offices, for whatever reason, find hope at Good Neighbor and that is a great feeling."