General and Family Practice
Kevin Harm, APRN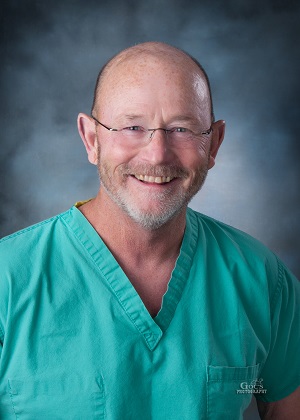 Kevin is from Yankton, South Dakota and received his BSN from Mount Marty College in Yankton, South Dakota in 1996. He received his MSN/FNP from Clarkson College in Omaha, Nebraska in 2000. He has worked in most areas of nursing including ER, Pediatrics, Long Term Care and Med/Surg nursing.
Asked what he enjoys most about working at Good Neighbor, Kevin said, "The Good Neighbor mission of working with others who might not otherwise have access to care is what means the most to me.  The challenges are many, but so are the rewards in working with this patient population. They become family in many ways."
When not working in clinic, Kevin enjoys spending time with family doing "anything non-motorized," including sailing, biking, fishing, racketball, pickleball and mission trips to meet others who share the goal of helping in some small way.