What Is COVID-19?
COVID-19 (coronavirus disease 2019) is a disease caused by a virus named SARS-CoV-2 and was discovered in December 2019 in Wuhan, China. It is very contagious and has quickly spread around the world.
COVID-19 most often causes respiratory symptoms that can feel much like a cold, a flu, or pneumonia. COVID-19 may attack more than your lungs and respiratory system. Other parts of your body may also be affected by the disease.
Most people with COVID-19 have mild symptoms, but some people become severely ill.
Some people including those with minor or no symptoms may suffer from post-COVID conditions — or "long COVID".
Older adults and people who have certain underlying medical conditions are at increased risk of severe illness from COVID-19.
Hundreds of thousands of people have died from COVID-19 in the United States.
Vaccines against COVID-19 are safe and effective. Vaccines teach our immune system to fight the virus that causes COVID-19.
Vaccines for COVID-19
CDC recommends COVID-19 primary series vaccines for everyone ages 6 months and older, and COVID-19 boosters for everyone ages 5 years and older, if eligible.
People who are moderately or severely immunocompromised have specific recommendations for COVID-19 vaccines, including boosters. Learn more about COVID-19 vaccine recommendations for people who are moderately or severely immunocompromised.
Use CDC's COVID-19 booster tool to learn if and when you can get boosters to stay up to date with your COVID-19 vaccines.
COVID-19 vaccine and booster recommendations may be updated as CDC continues to use the latest data related to safety and how well vaccines work, including over time and against new variants.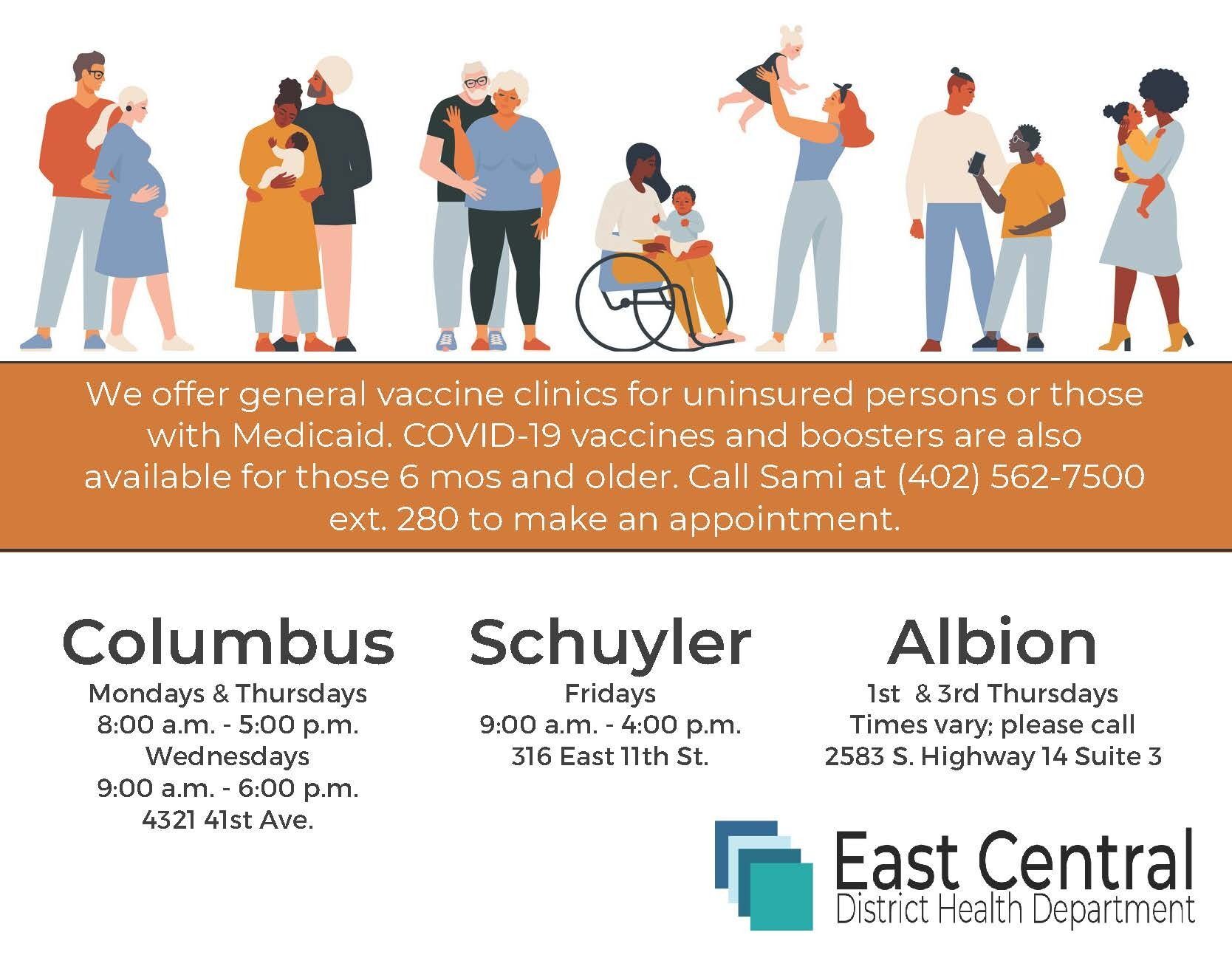 Vacunas contra la COVID19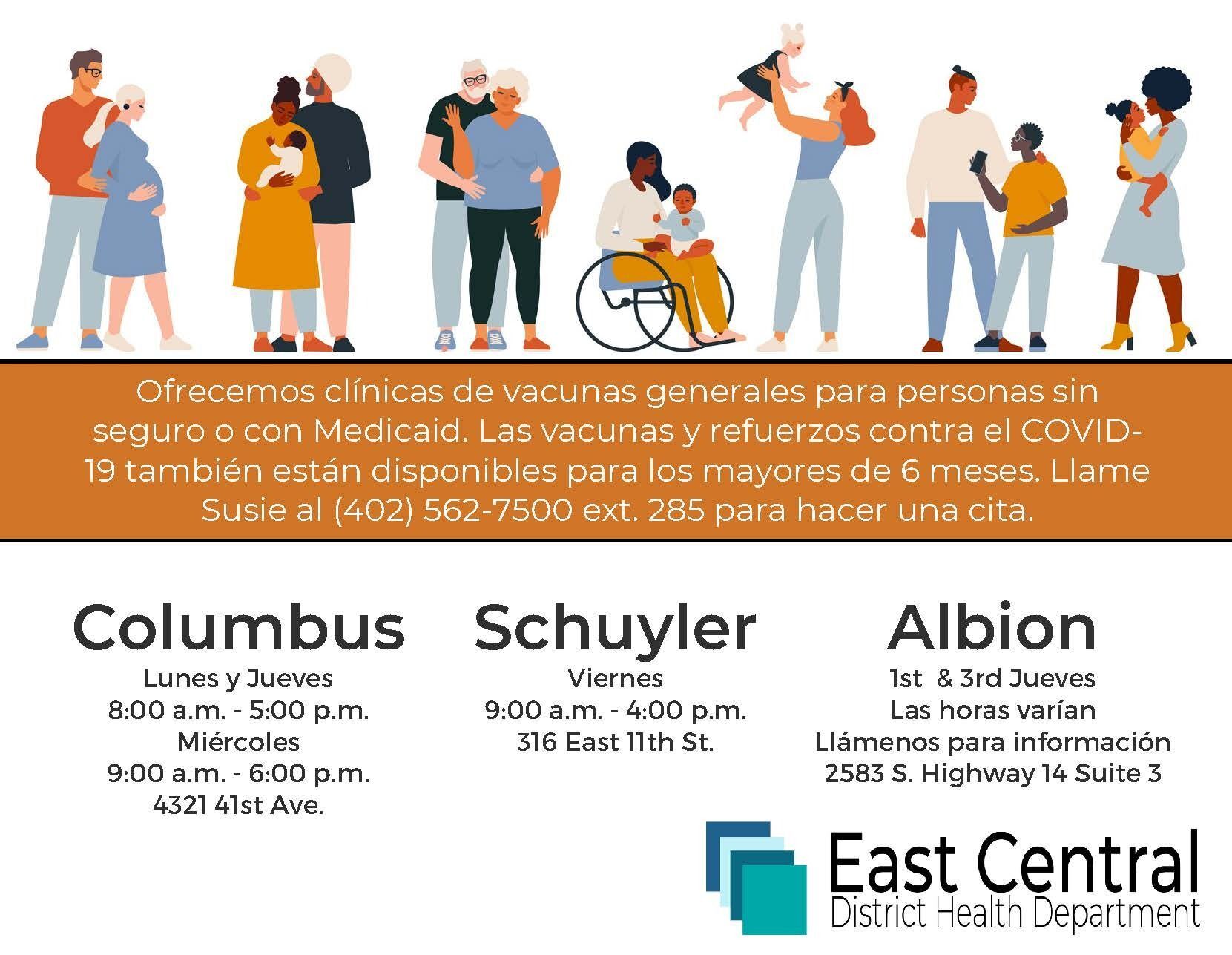 Los CDC recomiendan que todas las personas a partir de los 6 meses de edad completen el esquema principal de vacunación contra el COVID-19 y que todas las personas de 5 años de edad o más reciban las dosis de refuerzo de las vacunas contra el COVID-19, cuando sean elegibles.
Las personas con inmunodepresión moderada o grave tienen recomendaciones específicas en relación con las vacunas contra el COVID-19, incluidas las dosis de refuerzo. Aprenda más sobre las recomendaciones de vacunación contra el COVID-19 para personas con inmunodepresión moderada o grave.
Con la herramienta de ayuda con el refuerzo de las vacunas contra el COVID-19 , puede averiguar si le corresponde recibir una dosis de refuerzo y cuándo para mantenerse al día con sus vacunas contra el COVID-19.
Recomendaciones sobre las vacunas y las dosis de refuerzo contra el COVID-19 podrían actualizarse en la medida que los CDC reciban datos más recientes sobre seguridad y efectividad de las vacunas, lo que incluye datos sobre su efectividad en el tiempo y contra variantes nuevas.
What to Do If You Are Sick
If you test positive for COVID-19 or have symptoms, regardless of vaccination status, follow the link to information about how to care for yourself and to help protect other people in your home and community.
Qué hacer si está enfermo
Si da positivo en la prueba de COVID-19 o tiene síntomas, independientemente del estado de vacunación, siga el enlace para obtener información sobre cómo cuidarse y ayudar a proteger a otras personas en su hogar y comunidad.
COVID-19 Symptoms
People with COVID-19 have had a wide range of symptoms reported – ranging from mild symptoms to severe illness.  Symptoms may appear 2-14 days after exposure to the virus. People with these symptoms may have COVID-19:
Fever or chills

Cough

Shortness of breath or difficulty breathing

Fatigue

Muscle or body aches

Headache

New loss of taste or smell

Sore throat

Congestion or runny nose

Nausea or vomiting

Diarrhea
This list does not include all possible symptoms. CDC will continue to update this list as we learn more about COVID-19. Older adults and people who have underlying medical conditions like heart or lung disease or diabetes are at higher risk for getting very sick from COVID-19.
Síntomas de COVID 19
Los síntomas notificados por personas con COVID-19 varían desde aquellos que presentan síntomas leves hasta quienes se enferman gravemente. Los síntomas pueden aparecer de 2 a 14 días después de la exposición al virus. Cualquiera puede tener síntomas de leves a graves.
Los posibles síntomas incluyen:
Fiebre o escalofríos
Tos
Dificultad para respirar (sentir que le falta el aire)
Fatiga
Dolores musculares y corporales
Dolor de cabeza
Pérdida reciente del olfato o el gusto
Dolor de garganta
Congestión o moqueo
Náuseas o vómitos
Diarrea
Esta lista no incluye todos los síntomas posibles. Los CDC seguirán actualizando esta lista a medida que aprendamos más acerca del COVID-19. Los adultos mayores y las personas con afecciones subyacentes como enfermedades cardiacas o pulmonares o diabetes, tienen mayor riesgo de enfermarse gravemente a causa del COVID-19.
When To Seek Medical Attention
Look for emergency warning signs* for COVID-19. If someone is showing any of these signs, seek emergency medical care immediately
Trouble breathing
Persistent pain or pressure in the chest
New confusion
Inability to wake or stay awake
Bluish lips or face
*This list is not all possible symptoms. Please call your medical provider for any other symptoms that are severe or concerning to you.
Call 911 or call ahead to your local emergency facility. Notify the operator that you are seeking care for someone who has or may have COVID-19.
Cuándo Buscar Atención Médica de Emergencia
Esté atento a los signos de advertencia de emergencia* del COVID-19:
Dificultad para respirar
Dolor o presión persistente en el pecho
Confusión
Incapacidad de despertarse o permanecer despierto
Piel, labios o lechos de uñas pálidos, grises o azulados, según el tono de la piel
Si alguien presenta alguno de estos signos, llame al 911 o llame antes a su centro de emergencias local. Notifique al operador que busca atención para una persona que tiene o podría tener COVID-19.
*Esta lista no incluye todos los síntomas posibles. Llame a su proveedor de servicios médicos por cualquier otro síntoma grave o que le preocupe.