You're pregnant!  Congratulations! 
While pregnancy is an exciting time, it is also a time when you may have many questions and concerns. On this page, we have put together information and resources to help you take care of yourself (and baby!).  We are glad to be able to share the medically reviewed information with you but remember: nothing takes the place of regular visits with your health care provider for prenatal care.
If you are still looking for a physician, please consider Good Neighbor Community Health Center and Good Neighbor Fremont.  We have contracted with highly qualified OB providers who look forward to working with you to help make your pregnancy a happy and healthy one. 
To make an appointment or for more information, please call (402) 562-7500 (Columbus) or (402) 721-0951 (Fremont).
Influenza (Flu)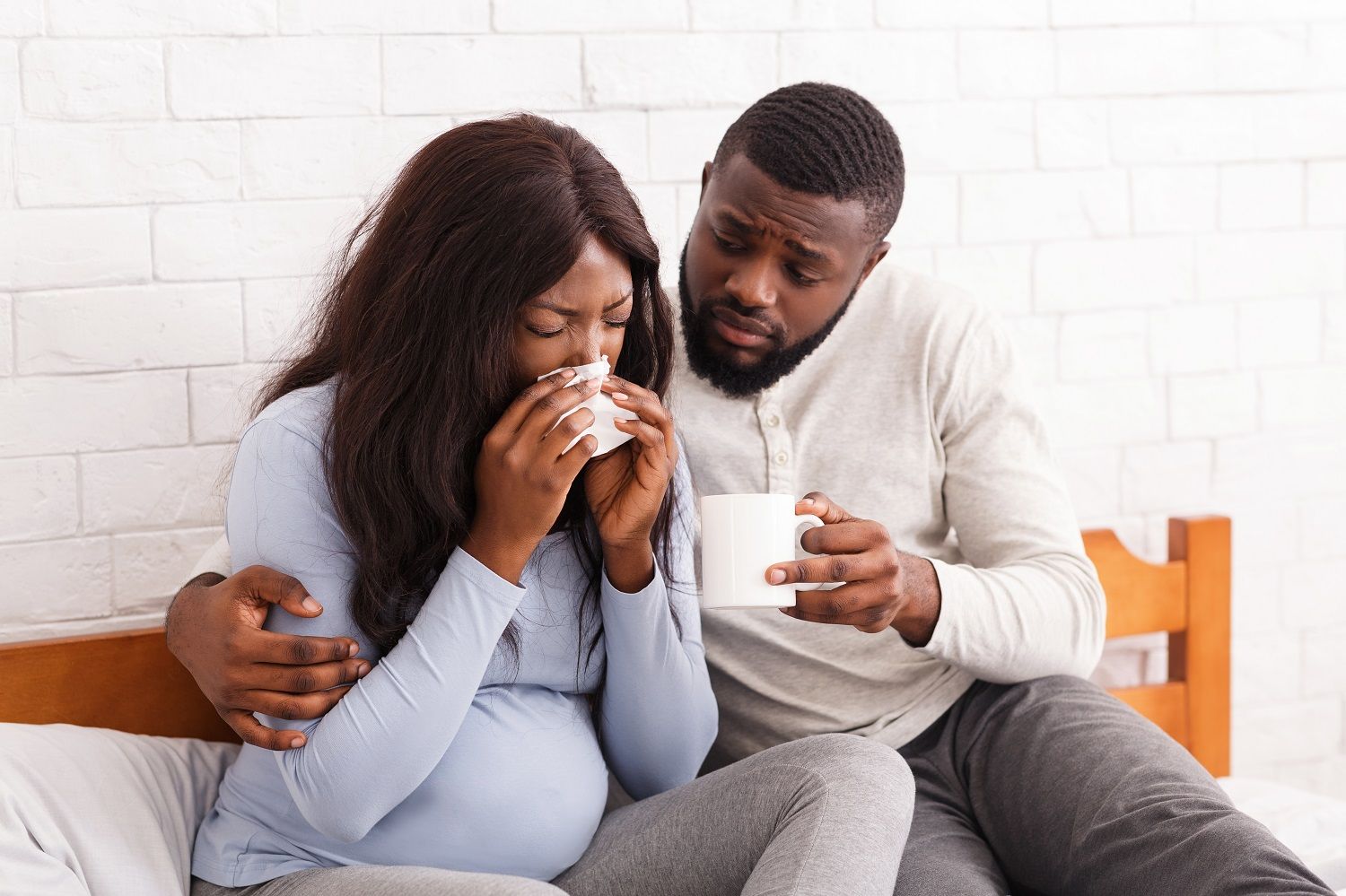 If you have any of the following signs, call 911 and seek emergency medical care right away:
Problems breathing or shortness of breath
Pain or pressure in the chest or abdomen
Sudden dizziness or confusion
Severe or constant vomiting
Decreased or no movement of your baby
High fever that is not responding to Tylenol
Flu is a contagious respiratory illness caused by influenza viruses that infect the nose, throat, and sometimes the lungs.  It can cause mild to severe illness, and at times can lead to death.  Influenza is NOT the same as a stomach "flu." 
Changes in your immune system, heart, and lung functions during pregnancy make you more likely to get seriously ill from influenza (flu).  The best way to prevent flu is by getting a flu vaccine each year.
Flu Symptoms
Influenza (flu) is different from a cold. Flu usually comes on suddenly. People who have flu often feel some or all of these symptoms:
Fever or feeling feverish/chills
Cough
Sore throat
Runny or stuffy nose
Muscle or body aches
Headaches
Fatigue (tiredness)
If you have flu symptoms, call your doctor or clinic immediately.
Doctors can prescribe influenza antiviral medicine to treat flu. This medicine can shorten your illness, make it milder and lessen the chance of developing serious complications. Because pregnant women are at high risk of serious flu complications, the CDC recommends they be treated quickly with antiviral drugs if they get flu symptoms. Fever is often a symptom of flu. Having a fever early in pregnancy increases the chances of having a baby with birth defects or other problems. You should call your healthcare provider and tell them about your illness.
The flu shot is safe for pregnant and breastfeeding women and their infants. Get the flu shot if you are pregnant during flu season. It's the best way to protest yourself and your baby for several months after birth from flu-related complications. Flu seasons vary, but the CDC recommends getting vaccinated by the end of October.
You can get a flu shot at any time, during any trimester, while you are pregnant. Flu shots have a good safety record; there is a lot of evidence that flu vaccines can be given safely during pregnancy.