Pediatrics
Dr. David Aviles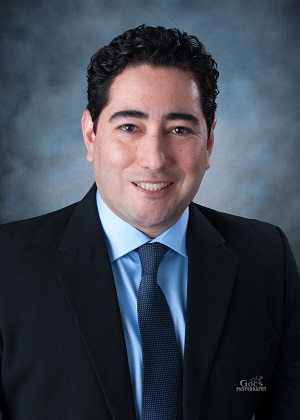 Dr. David Aviles joined Good Neighbor Community Health Center in August 2015. Originally from El Salvador, Dr. Aviles graduated from Universidad Evangelica de El Salvador in 2005. After practicing as a General Surgeon in El Salvador, he decided to seek additional medical training in the United States. Dr. Aviles became a pediatrician, graduating from the Brooklyn Hospital Center, with residency rotations at the Cleveland Clinic Foundation, SUNY Downstate Medical Center (NY) and Maimonides Medical Center (NY).
Dr. Aviles is a Fellow of the American Academy of Pediatrics and a Board Certified Pediatrician. His particular medical interests include evidence-based medical management of childhood obesity, pediatric developmental problems and the optimization of pediatric immunization rates.
Asked why he enjoys being a pediatrician at Good Neighbor Community Health Center, Dr. Aviles replied, "Working with children is very rewarding. Helping children and their families overcome common or serious health conditions and supporting them through that process is what I enjoy doing every day. I enjoy working for Good Neighbor Community Health Center because it allows me to be a better doctor for my patients. Good Neighbor lets me put the interests of my patients above anything else, regardless of the patient's individual situation."
Dr. Aviles and his wife Tania have a young daughter, Isabella.