Pediatrics
Dr. Pramod Shrestha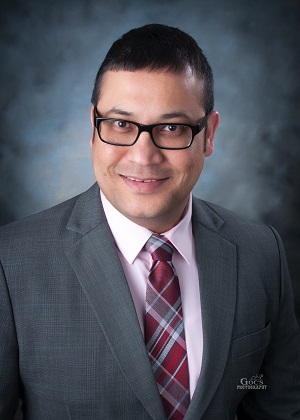 Dr. Pramod Shrestha joined the medical staff at Good Neighbor Community Health Center in 2016.  Born in Nepal, Dr. Shrestha completed medical school and his pediatric residency in India. Dr. Shrestha also completed the Pediatric Residency Program in 2016 at The Brooklyn Hospital Center in Brooklyn, New York.
Dr. Shrestha is a Fellow of the American Academy of Pediatrics and a Board Certified Pediatrician. His special medical interests include pediatric nephrology (treating diseases of the kidneys) and pediatric cardiology, treating heart defects in children. He also focuses on the importance of preventive care, including nutrition and childhood developmental milestones.
One moment that permanently shaped Dr. Shrestha occured during his internship when he was involved with the care of a 2-year-old child who had many serious health complications. He recalls that, "Her parents had nearly given up hope, but we were able to treat her condition and help her survive and thrive." Asked what makes his practice at Good Neighbor Community Health Care so special, Dr. Shrestha said, "During my residency training, I was surprised to learn that many Americans don't have access to health care. At Good Neighbor Community Health Center, I have the opportunity to take care of underprivileged children."
Dr. Shrestha and his wife Binita enjoy traveling and have explored sites as varied as Singapore, Malaysia, Thailand, Pennsylvania, Washington, D.C., Chicago, Minneapolis and the Rocky Mountains of Colorado. They recently welcomed their first child, a daughter, who is keeping them "busy and excited to be parents."