Monthly Health Awareness Topics
COVID-19 (Novel coronavirus)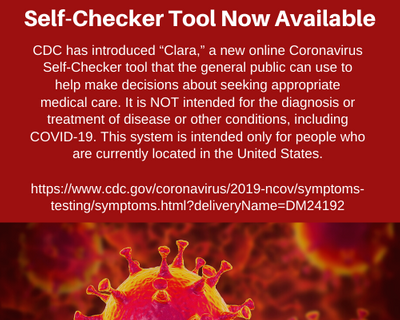 COVID-19 Symptoms and Spread
The symptoms of COVID-19 are fever, cough and shortness of breath that develop 2 to 14 days after exposure. For more information on COVID-19 and what you should do you if you develop these symptoms, visit the Centers for Disease Control and Prevention  https://www.cdc.gov/coronavirus/2019-ncov/about/symptoms.html website: 
COVID-19 is thought to be spread mainly from person to person between people who are in close contact or through respiratory droplets when people cough or sneeze. To learn more about how COVID-19 spreads and what you can do to protect yourself, visit the Centers for Disease Control and Prevention website: https://www.cdc.gov/coronavirus/2019-ncov/about/transmission.html
Prevention TIps

Why Social Distancing Matters
Social distancing is deliberately increasing the physical space between people to avoid spreading illness.
Many of us have been disappointed to hear that so many sports events, cruises, festivals and other gatherings are being cancelled.  Maybe you are missing a wedding out of town, or had tickets to a concert that was postponed or cancelled.  In Nebraska, many schools have cancelled classes, businesses have sent workers home to work or shortened their hours, and most restaurants are only doing take-out.  It is normal to feel sad, scared or even angry about this disruption to our normal way of life.
But there is an important public health reason for these measures. These cancellations help stop or slow down the spread of COVID-19, allowing the health care system to more readily care for patients over time.
Cancelling events that are likely to draw crowds is an example of social distancing. Staying at least six feet away from other people lessens your chances of catching COVID-19.
Other examples of social distancing that allow you to avoid larger crowds or crowded spaces are:
Working from home instead of at the office

Closing schools or switching to online classes

Visiting loved ones by electronic devices instead of in person

Cancelling or postponing conferences and large meetings
This video explains how social distancing helps stop the spread of COVID-19
Besides social distancing, what can I do?
Proven health practices are some of the best tools we have to fight the spread of any infectious disease, including COVID-19.  To stop the spread of germs:
Stay at home when sick, except to get medical care.

Cover sneezes and coughs with a tissue, then throw the tissue in the trash. If you do not have a tissue, cough into your sleeve or the inside of your elbow.

Clean and sanitize surfaces that are frequently touched (e.g. countertops, light switches door handles).

Wash hands often and thoroughly (for at least 20 seconds), using soap and water.

Use a hand sanitizer that contains at least 60% alcohol if soap and water are not available.

Avoid touching your eyes, nose and mouth.

Stay at least two meters (approx. six feet) away from people who are sick.

---
Preparing for the Spread of COVID-19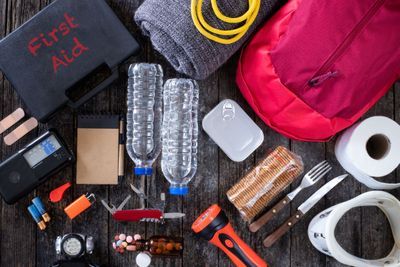 Do you want to prepare your family for the possible spread of COVID-19 in our community? Start by following everyday precautions, like washing your hands often, and prepare an emergency supply kit. Your kit should contain a two-week supply of food and water, as well as other necessities.  For more information on preparing an emergency kit for all types of emergencies, visit Ready.gov at  https://www.ready.gov/kit 
---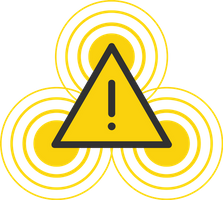 One of the best ways to prevent the spread of germs is by thoroughly and frequently washing your hands.  One helpful tip:  sing the "Happy Birthday" song twice while using the soap and water to make sure you are spending enough time scrubbing germs away. 
---
Click on the graphics below to learn more.