Pfizer vaccines will be available starting Sept. 29 at our weekly walk-in COVID-19 vaccine clinic. 
Las vacunas Pfizer estarán disponibles a partir de sept. 29 en nuestra clínica semanal de vacunas para la COVID-19. 
Good Neighbor clinics are seeing vaccinated and unvaccinated patients.
Good Neighbor atienden a pacientes vacunados y no vacunados.
---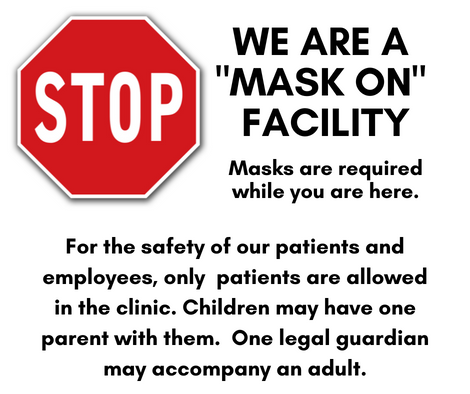 Good Neighbor Community Health Center and Good Neighbor Fremont provide preventative medical, dental and behavioral health services to everyone.  We will see you with or without insurance.  We accept Medicare, Medicaid and private insurance.  We offer a sliding fee scale.  No one will be denied service because of an inability to pay.
---
Good Neighbor Community Health Center y Good Neighbor Fremont brindan servicios preventivos médicos, dentales y de salud conductual a todos. Nos vemos con o sin seguro. Aceptamos Medicare, Medicaid y seguro privado. Ofrecemos una escala de tarifas móvil. A nadie se le negará el servicio debido a una incapacidad para pagar.
---
COVID-19 Walk In Vaccine Clinics
Paseo Por Las Clínicas de Vacunas Contra la COVID-19
Wednesdays 10:00 a.m. - 7 p.m. FEMA Room at East Central District Health Department 4321 41st Ave. No pre-registration is required. You may register on-line at vaccinate.ne.gov

Miércoles 10: 00 a. m. - 7 p. m. Sala FEMA en el Departamento de Salud del Distrito Este Central 4321 41st Ave. No se requiere preinscripción. Usted puede registrarse en línea en vaccinate.ne.gov
At this time, vaccinations are for anyone 12 years and older. Persons aged 12 to 18 must be accompanied by a parent or guardian. Pfizer, Moderna and Johnson & Johnson vaccines are available.
En este momento, las vacunas son para cualquier persona de 12 años o más. Las personas de 12 a 18 años deben ir acompañadas de uno de sus padres o tutor. Las vacunas Pfizer, Moderna y Johnson & Johnson están disponibles.
---
---
Our Services
---
Our Providers
Dr. Donald Rigler, D.O.

Dr.Vilma Rodriguez-Cline

Dr. Robin Bernard

Dr. Mark Leahy

Dr. David Aviles

Michelle Bittner, APRN

Crystal Christie, APRN

Vicki Peterson Truksa, APRN

Shannon McDonald, APRN

Marina Channer, RD

Dr. Kelsey Loontjer, DDS

Dr. Kristin Schroeder, DDS

Katie Spike, RDH

Sara Chopin, RDH

Dr. Rashmi Ojha

Olivia Smrcina APRN-NP

Brian Obrist, PA, LIMHP

Lindsey Starman, PLMHP, PCMSW

Sarah Preston, MPH, LICSW, PLADC

Hylean McGreevy, LIMHP, LADC

Sam Burns, LIMHP

Ashley Presler, Pharm. D.

Kendra Kapels, Pharm. D