---
Good Neighbor Community Health Center and Good Neighbor Fremont provide preventative medical, dental and behavioral health services to everyone.  We will see you with or without insurance.  We accept Medicare, Medicaid and private insurance.  We offer a sliding fee scale.  No one will be denied service because of an inability to pay.
---
We are a "mask on" facility.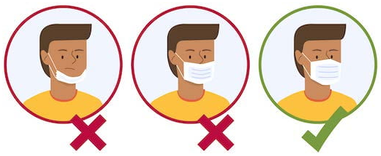 Somos una máscara en las instalaciones.
---
Our Services
---
Our Providers
Dr. Donald Rigler, D.O.

Dr.Vilma Rodriguez-Cline

Dr. John Brady

Dr. Robin Bernard

Dr. Mark Leahy

Dr. David Aviles

Michelle Bittner, APRN

Amy Lyon, APRN

Crystal Christie, APRN

Vicki Peterson Truksa, APRN

Shannon McDonald, APRN

Marina Channer, RD

Dr. Kelsey Loontjer, DDS

Dr. Kristin Schroeder, DDS

Katie Spike, RDH

Sara Chopin, RDH

Dr. Rashmi Ojha

Olivia Smrcina APRN-NP

Brian Obrist, PA, LIMHP

Doug Draeger, LMHP

Lindsey Starman, PLMHP, PCMSW

Sarah Preston, PLADC, PLMHP

Hylean McGreevy, LIMHP, LADC

Sam Burns, LIMHP

Ashley Presler, Pharm. D.

Kendra Kapels, Pharm. D