Our Mission and Vision
Our Mission: The mission of the Good Neighbor Community Health Center is working together with the community to provide access to quality healthcare.
Our Vision: To improve the health and well-being of our community.
Our History
The East Central District Health Department (ECDHD) is a state-approved district health department that provides public health services to its four-county service area of Boone, Colfax, Nance and Platte counties in Nebraska. The ECDHD was formed in 1999 as the Platte-Colfax County District Health Department and at that time only served Platte and Colfax counties.
In December of 2002, ECDHD applied for a Community Health Center grant and was awarded Community Health Center status in April of 2003. Good Neighbor Community Health Center was formed and is considered a Federally Qualified Health Center (FQHC) in Nebraska. For more than 10 years Good Neighbor Community Health Center, together with East Central District Health Department, operated out of the original site at 2282 East 32nd Ave. on the eastern edge of Columbus. By 2007, the growth in patient numbers necessitated that the original facility be expanded or replaced.  The eight-year process that followed resulted in the construction of the current facility at 4321 41st. Ave.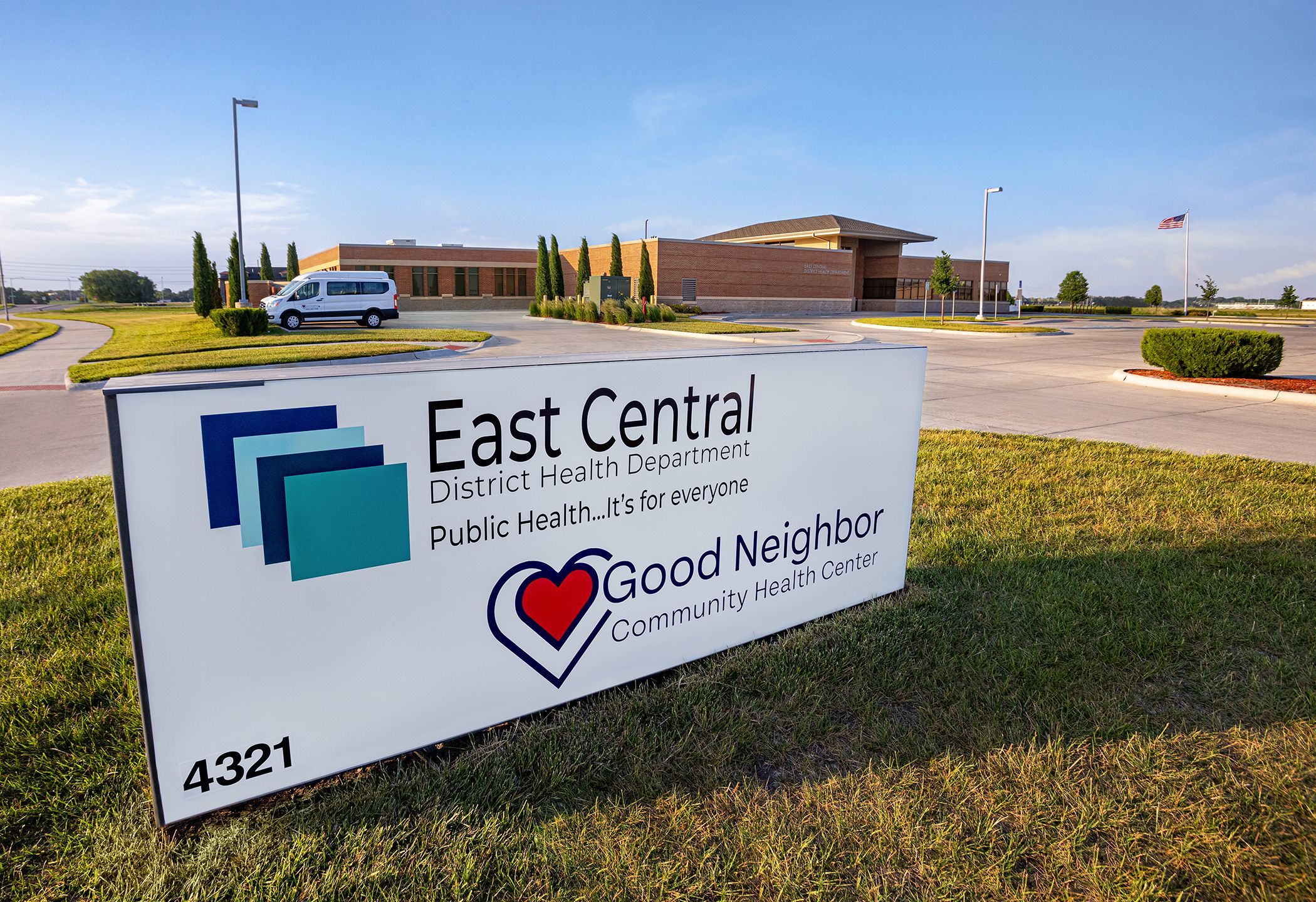 New Access Point: Fremont
By 2012 the need for a new healthcare access point was clearly indicated by data that had been gathered as part of the Three Rivers Health Department's Community Health Improvement Process in 2003, 2007 and 2012. In Spring 2012 Good Neighbor Community Health Center was petitioned by 25 community agencies to consider expanding services to the tri-county Dodge, Saunders and Washington area to address the health care needs of low-income and uninsured individuals who had no access to care. The decision was made to locate the proposed Federally Qualified Health Center (FQHC) in Fremont, the largest municipality in the three-county service area.

In 2014 Good Neighbor Community Health Center applied for, and received, a New Access Point grant from the Health Resources and Services Administration (HRSA). On August 1, 2015 the new clinic, known as Good Neighbor Fremont, began seeing patients at its 2400 North Lincoln Ave. location. By 2016, Good Neighbor Fremont had outgrown the 4,480 sq. ft. rental building on North Lincoln Ave. In order to meet the needs of their patients, Good Neighbor Fremont purchased a 10,926 sq. ft. building at 2740 N. Clarkson St. in Fremont and in May 2017 began offering expanded services at this new location.