Rachel Glidden, APRN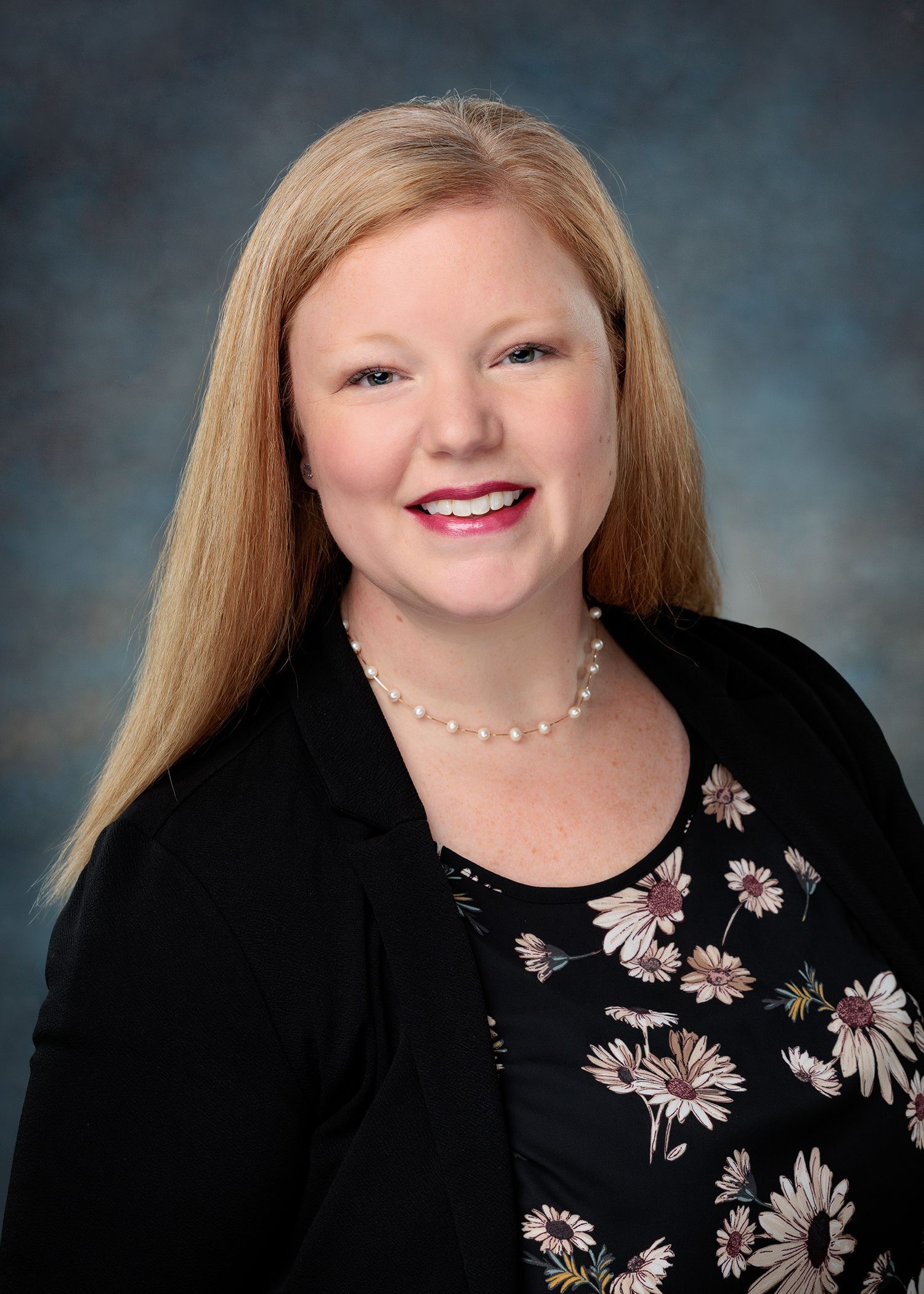 Meet Rachel Glidden.
Rachel graduated from Wichita State University (WSU) in 2010 with her Bachelors of Nursing (BSN) and in 2017 with her Doctorate in Nursing Practice (DNP). In addition, she also attended Kansas State University (KSU) and graduated in 2007 with Bachelors in Life Sciences. Go CATS!
Rachel specializes in Family health but she says she has a passion for women's health. She is certified through The American Association of Nurse Practitioners (AANP) and a member of Nurse Practitioners in Women's Health (NPWH).  A quote that sums up her philosophy is from Kasia Gospos:  Amazing things happen when women help other women. 
Rachel says,"I practiced as a labor and delivery nurse for 8 years prior to becoming an APRN. I love working with women through their pregnancy as they prepare to gain a special addition to their family."
About her personal info, Rachel says, "I grew up in Emporia, KS. I have 1 sister who works in radiology in KS, married with 2 children. My parents are retired and living in KS. I got married in Nebraska City in Sept 2018 to my husband Trevor. We welcomed our son Conner in Feb 2020 and our daughter Clara in October 2021. We have a French bulldog named Bristol Mae. I love crafting with my Cricut, when I have time. My favorite color is purple. I love sunflowers. My favorite food is Mexican."
Available Contraceptives
Nexplanon insertion and removal (Columbus location only)
IUD (5, 8, or 10 year)
Depo-Provera (3 month injection)
Various doses of Birth Control Pills
Condoms
Your appointment is completely confidential.  You can come to your appointment by yourself, with a friend, a parent or other family member.  
Cost For Services
*Age 24 and younger – Free services
No one is denied services based on an ability to pay.
DYK?
STDs impact young people the hardest. In the U.S., almost half of all new infections in 2018 were among people aged 15-24.

If you are sexually active, you can lower your risk of getting an STD several ways, including by using a condom the right way from start to finish.

Almost all STDs that can be spread via condomless vaginal sex also can be spread through oral and anal sex without a condom.

You can't tell if someone has an STD just by looking at them. Many STDs don't cause any symptoms, so the only way to know for sure is to get tested.

Even if you use birth control, you should still think about STD prevention. Birth control methods like the pill, patch, ring, and IUD are very effective at preventing pregnancy, but they do not protect against STDs and HIV.

The most reliable way to avoid STDs is to not have vaginal, anal, or oral sex.

Women and girls living with HIV may have no symptoms for years. Click here for 12 facts every woman needs to know about HIV and AIDS.
All STDs, even HIV, are treatable, and most are curable. The sooner you get tested, the sooner you can take action to protect your health and the health of your partner(s).
At Good Neighbor, we:
Test for all STDs, including HIV.  All testing is confidential.

Do expedited partner tests and treatments for gonorrhea and chlamydia.

Offer free testing and treatment for gonorrhea and chlamydia for you and your partner.

Treat all other STDs (except HIV)  with prescription drug therapy.

Refer HIV positive patients to specialists for treatment.

Offer the HPV vaccine for persons up to 45 years old.