It's normal to feel sad, stressed, confused, scared, or angry. Working with a Behavioral Health provider can help. Good Neighbor has many experienced professionals who work together to provide our clients and patients the best possible care.
Olivia Smrcina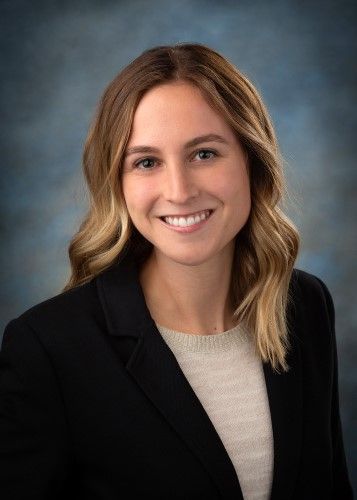 Olivia joins Good Neighbor as a Behavioral Health APRN.  She will be seeing patients at our Fremont clinic.
Olivia graduated from the University of Nebraska Medical Center (UNMC) in December 2019 with her Masters of Science in Nursing and completed the psychiatric mental health Nurse Practitioner program  
When asked about her decision to work at Good Neighbor, Olivia said, "I completed my clinicals at Good Neighbor with Dr. Ojha for school and really enjoyed working with this community and providing care to underserved areas.  I think its important to offer support to individuals as well as their families.  Prior to working as a nurse practitioner, I worked as a nurse at Methodist Fremont Health on their behavioral health inpatient unit for two years.  I really enjoyed working as an inpatient nurse, but am excited to transition into a new role as an outpatient provider."